JAMES COCHRAN
PSYCHADELIC HEART
1/99
MUSE FRAME
MAKERSPLACE
JAMES COCHRAN
James Cochran, aka Jimmy C uses his two interests - graffiti and oil painting - to develop his signature aerosol pointillist style; portraits or urban landscapes painted entirely from dots and dashes of spray paint. his technique developed into what he called the 'drip paintings' and the 'scribble paintings', composed of layers of coloured drips or energetic lines to form vibrant and poetic cityscapes and portraits.

Jimmy C is an internationally renowned street artist, and his work can be found in cities including Paris, Berlin, Melbourne, Sao Paulo, and New York. Many of his pieces have received worldwide acclaim, including the David Bowie mural, which became the unofficial shrine for fans to pay tribute.

X

PSYCHADELIC HEART
Makersplace is delighted to present The Psychedelic Heart, an exclusive NFT collection by Jimmy C. The iconic heart has been a part of Jimmy's work for decades - with the goal to spread a positive message through his connection of dots and his signature aerosol pointillist style. The hearts drip in paint and emotion, subjective to the viewer, portraying meanings of both happiness and sadness each expressed with purposeful colour schemes.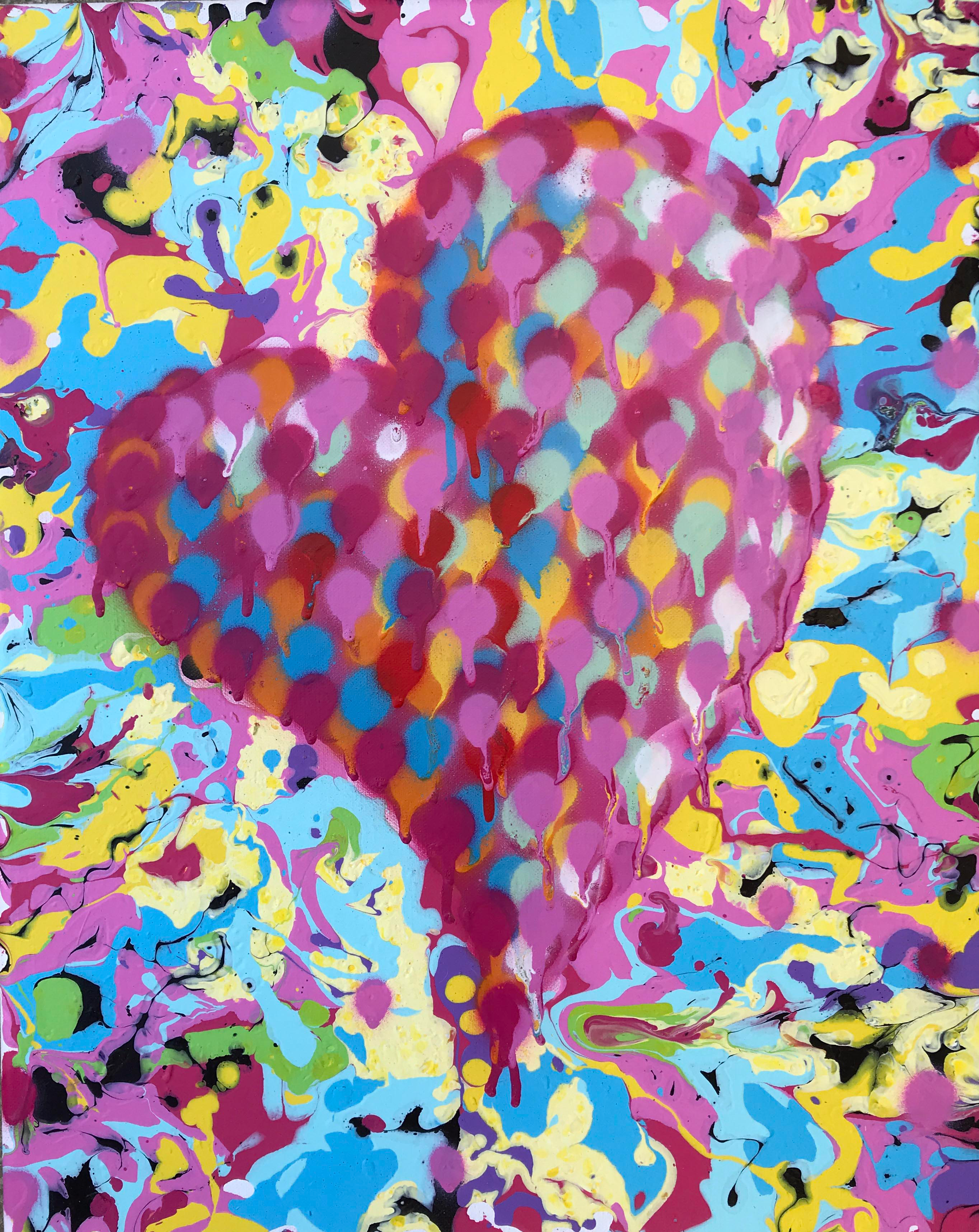 HOW TO CLAIM
STEP 1
Purchase any 21', 32', 43', or 55' Muse Frame
STEP 3
You will receive confirmation of your allocated NFT and you will be airdropped the art piece into your desired wallet instantly
This page will no longer be active when all 99 NFT's have been claimed.