Created by art collectors, for art collectors
Muse Frame was founded in 2021 by a group of art collectors, artists, and friends who all craved a simple, yet extraordinary way to display their digital art collection in their homes. Our team has collectively worked together for years in the past developing other projects in gaming, tech, and consumer electronics.
We have been working tirelessly to excite the contemporary art market about digital art. We have successfully hosted exhibitions at some of the biggest art galleries in the world such as Saatchi Gallery in London, and the Louvre in Paris. We're extremely humbled to have the support of artists, galleries, and some of the world's most progressive brands as our customers.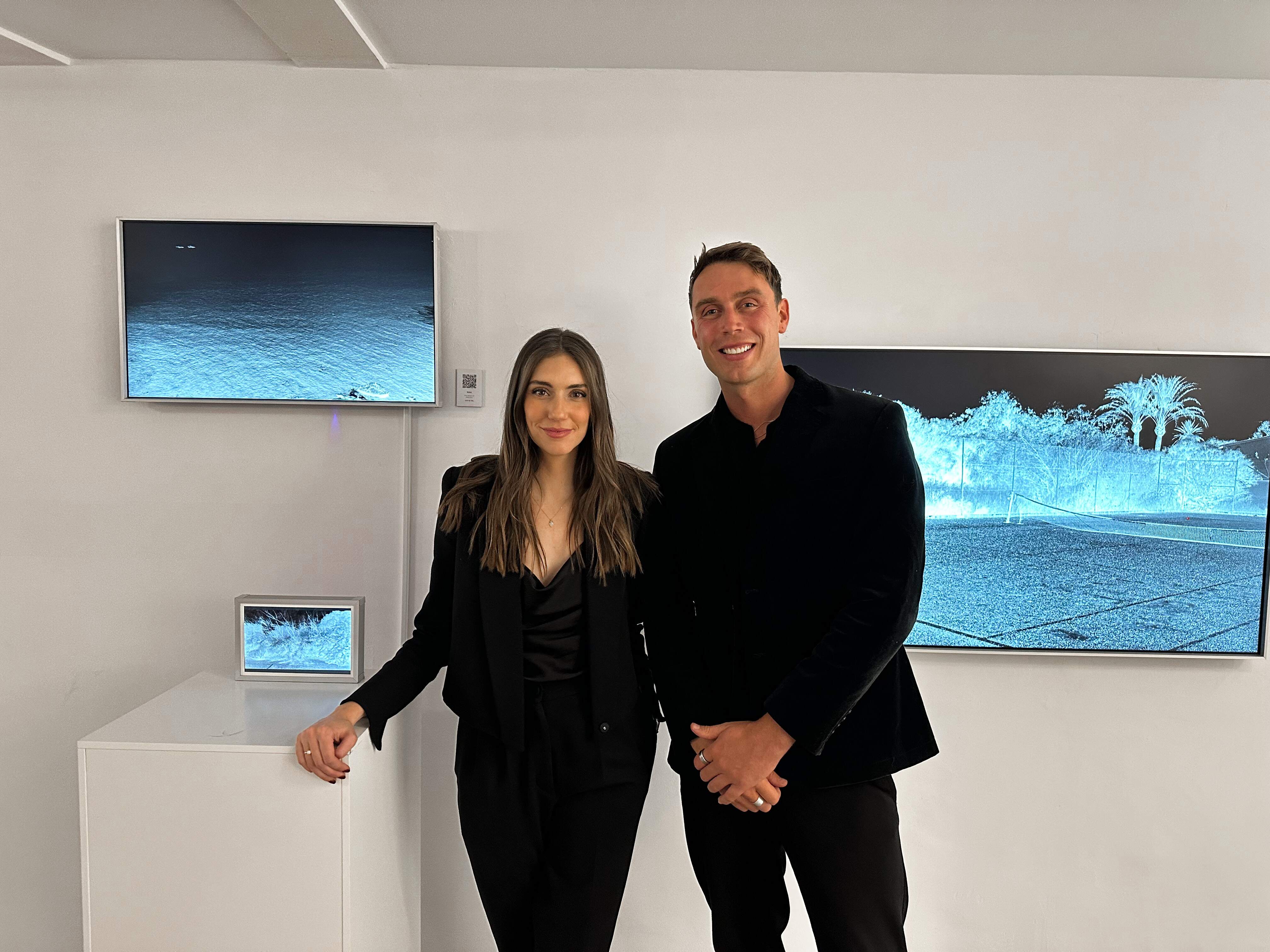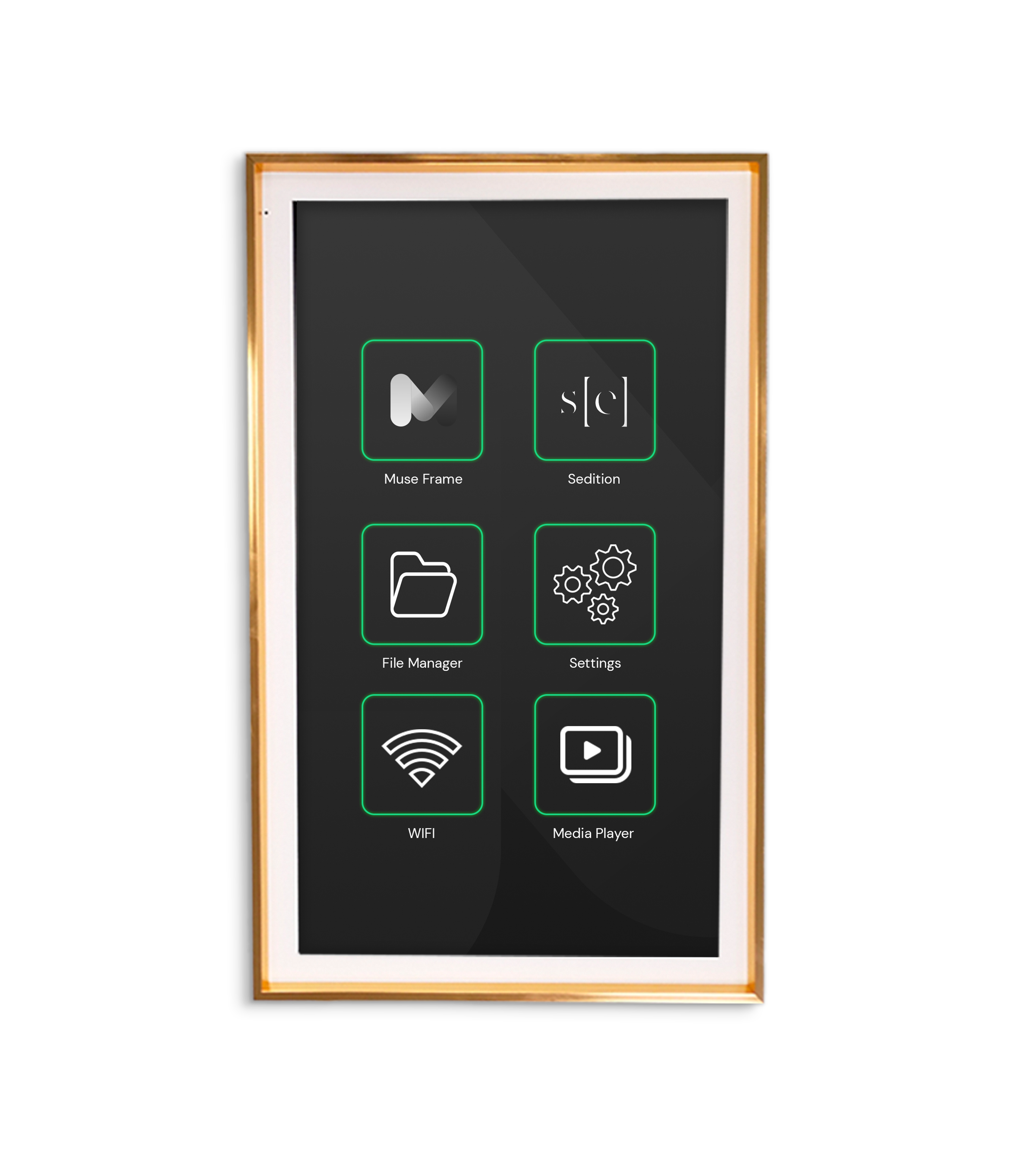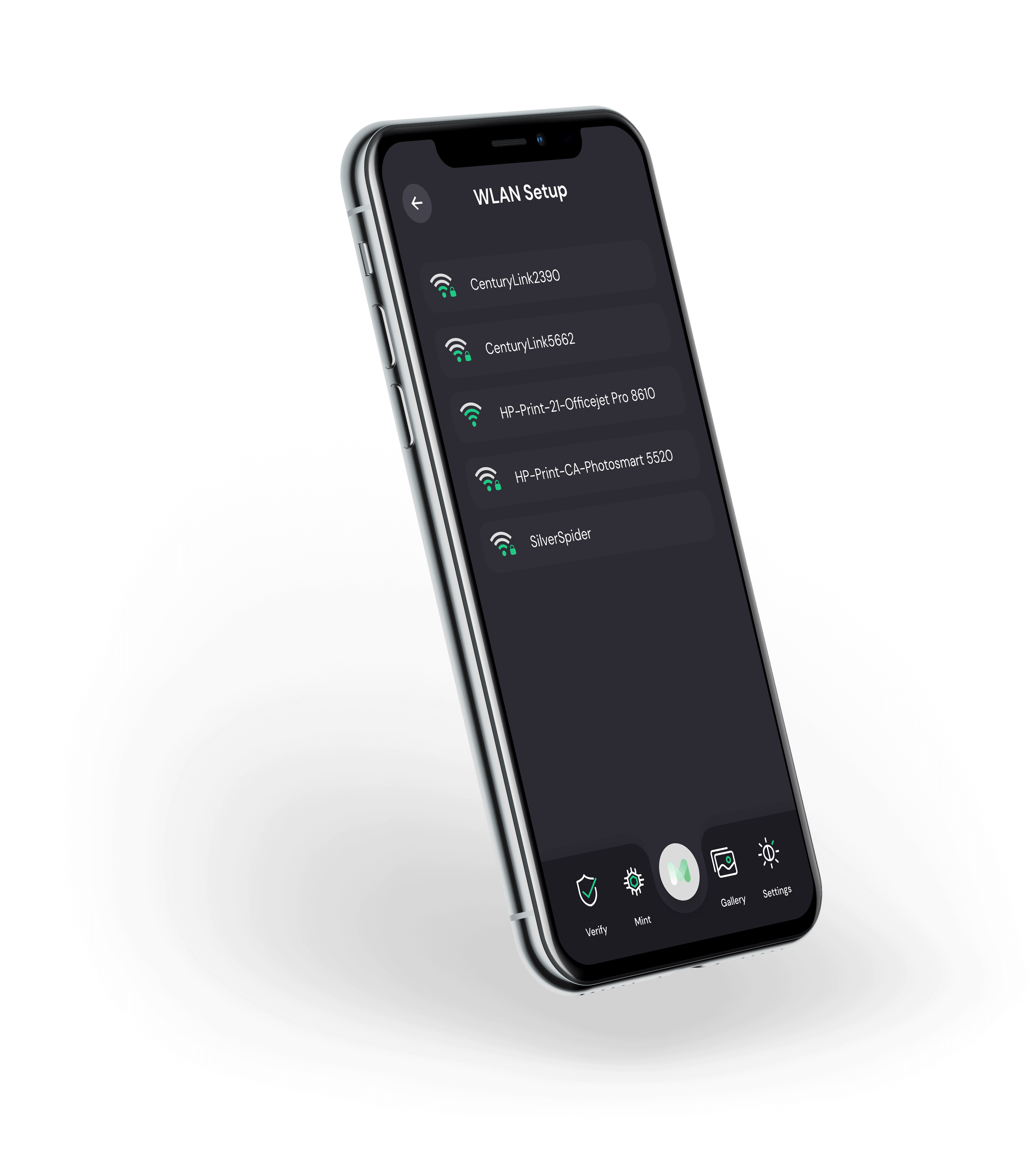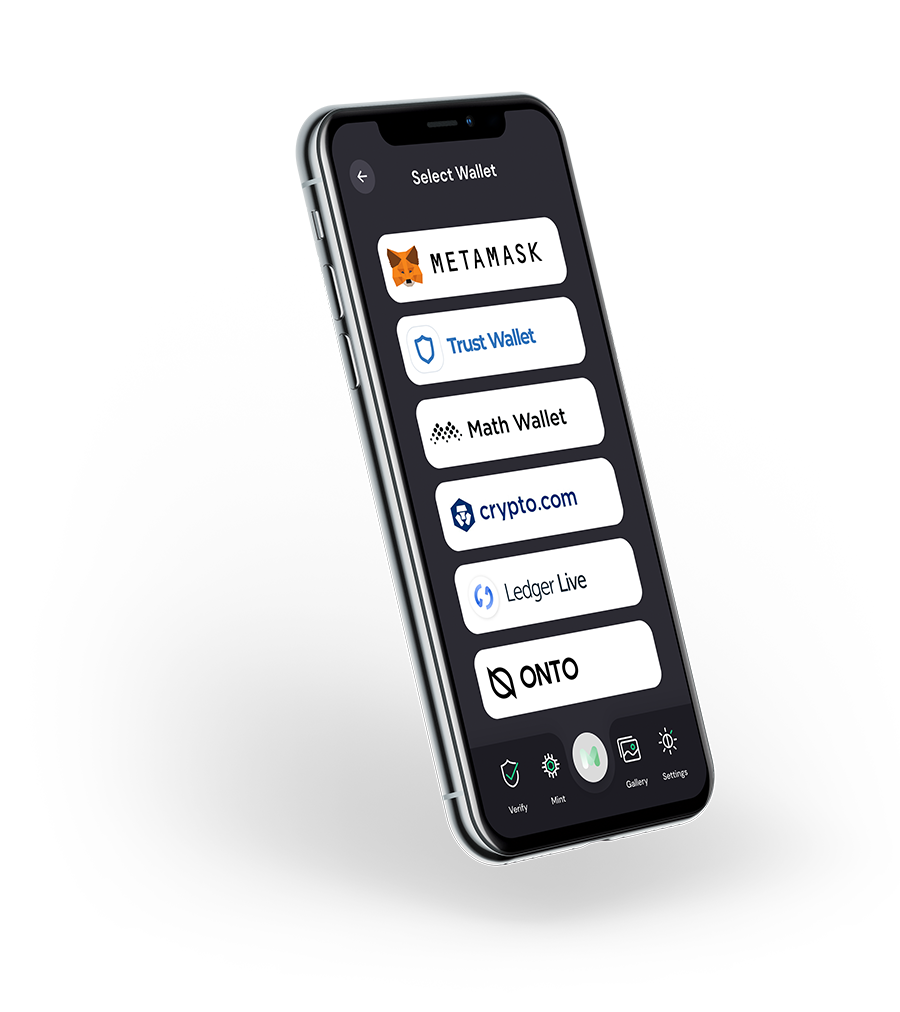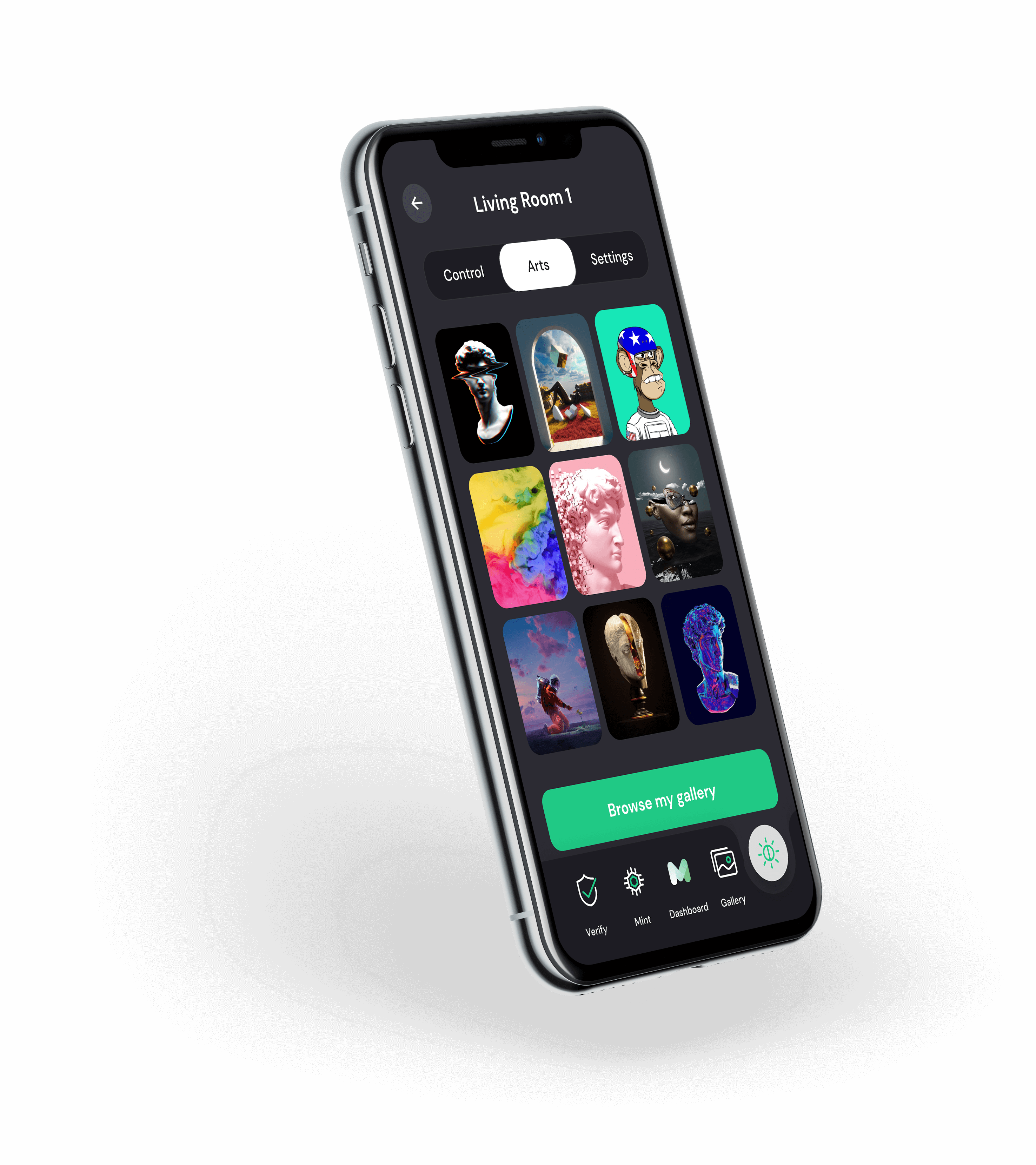 How it works
01
Select the Muse Frame App
Using your frames remote control, select the Muse Frame Application.
02
Connect to Wifi
Download the free Muse Frame App and connect your Muse Frame to a stable Wifi connection.
03
Sign into your wallet
Connect to your preferred digital wallets.
04
Showcase your NFTs
Select and instantly showcase your NFT Art direct from your gallery onto your Muse Frame.