We Support ALL Digital Art
A Fine Art Digital Frame for Showcasing Compelling Digital Masterpieces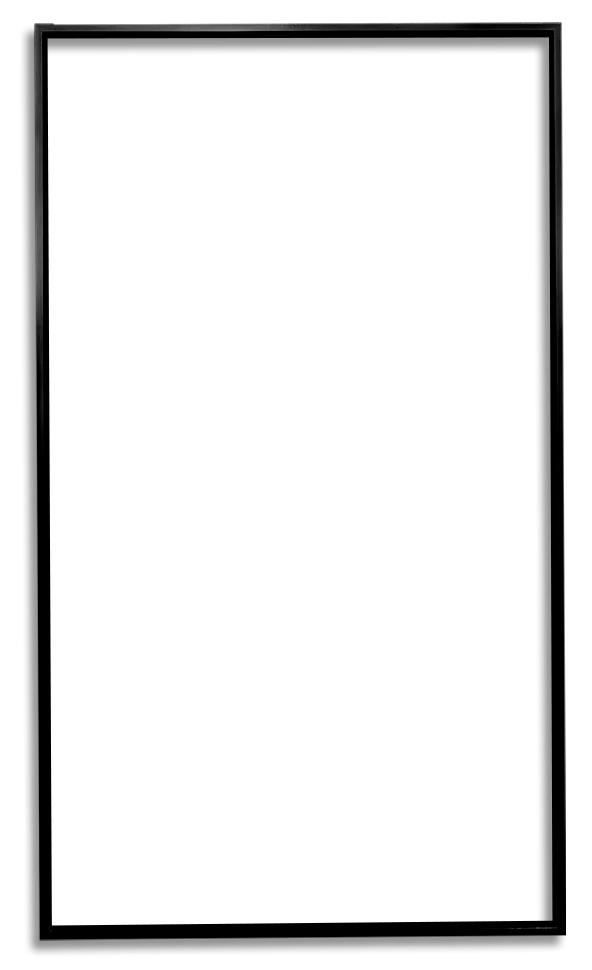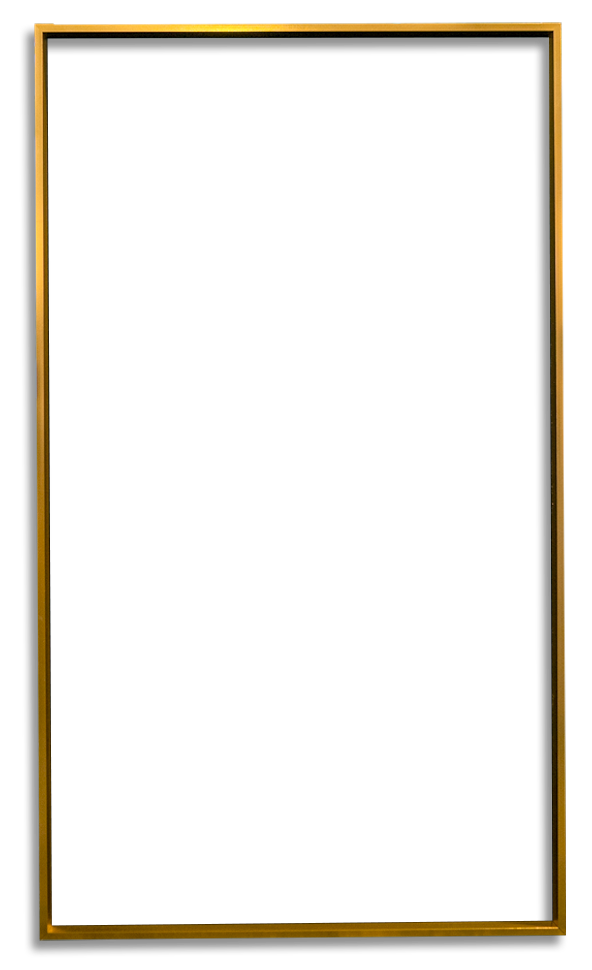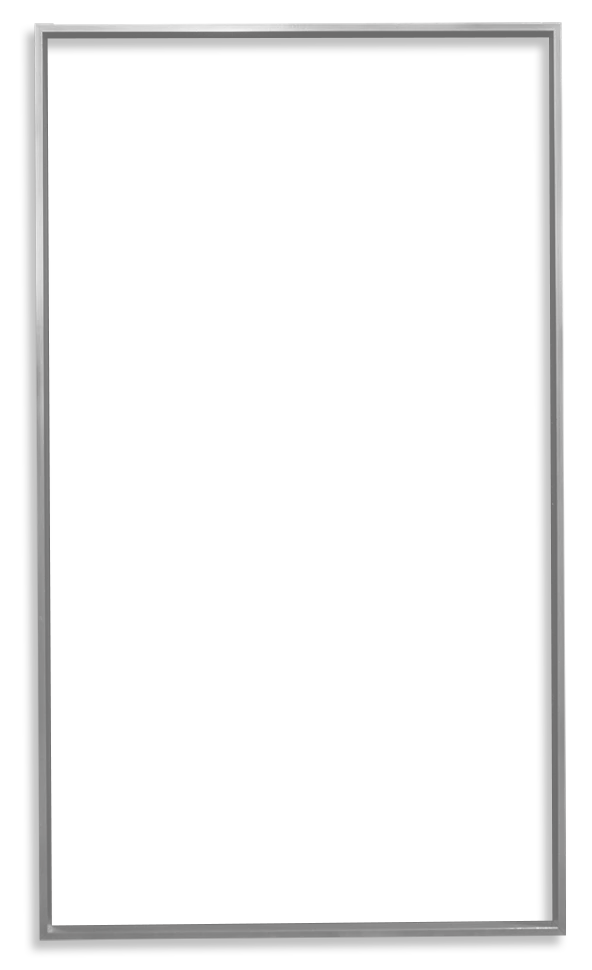 As seen in






Showcase Digital Art, NFT's and everything in between
Showcase art directly from your mobile phone using the Free Muse Frame App.

The Muse Frame Software
Muse Frame boasts its market-leading software. Download the free Muse Frame mobile app from your app store and cast your digital art instantly onto the Muse Frame. You can cast your NFT's from your digital wallet with provenance, or you can cast any video, image, or GIF from your mobile phone library, it just won't have the provenence attached to it.

Crystal Clarity with Matte Anti-Glare Finish
Expressively display your digital art in any light setting with Muse Frame's advanced anti-glare screen technology. Muse Frame is a 4k digital frame supporting over 1 billion colours with the highest-level colour and contrast accuracy. Our custom aluminium frames give the effect of a real-life luxury canvas, only digital.

Effortless Customisation
A 180-degree adjustable mount guarantees the ultimate viewing experience for your digital art, no matter the orientation.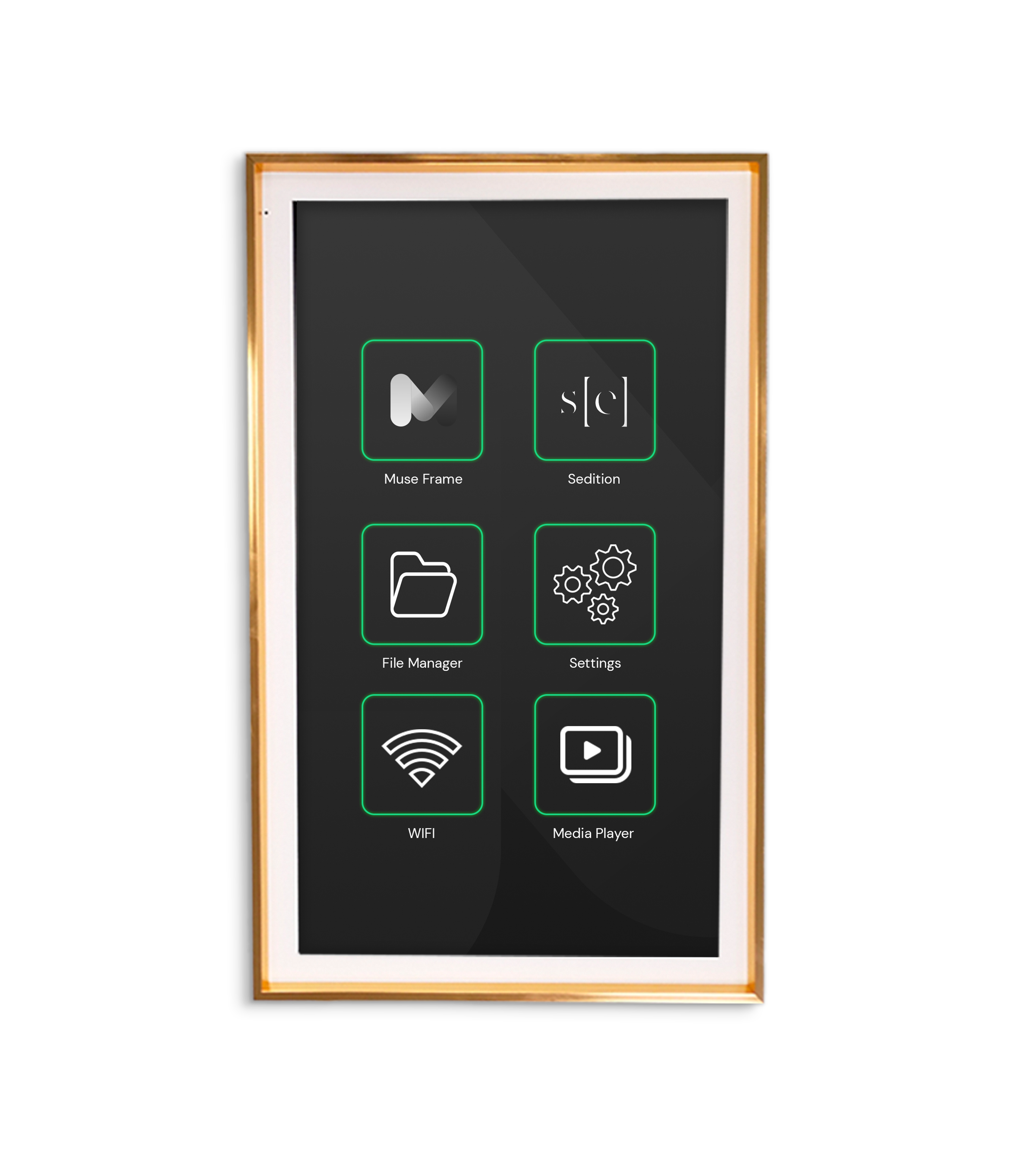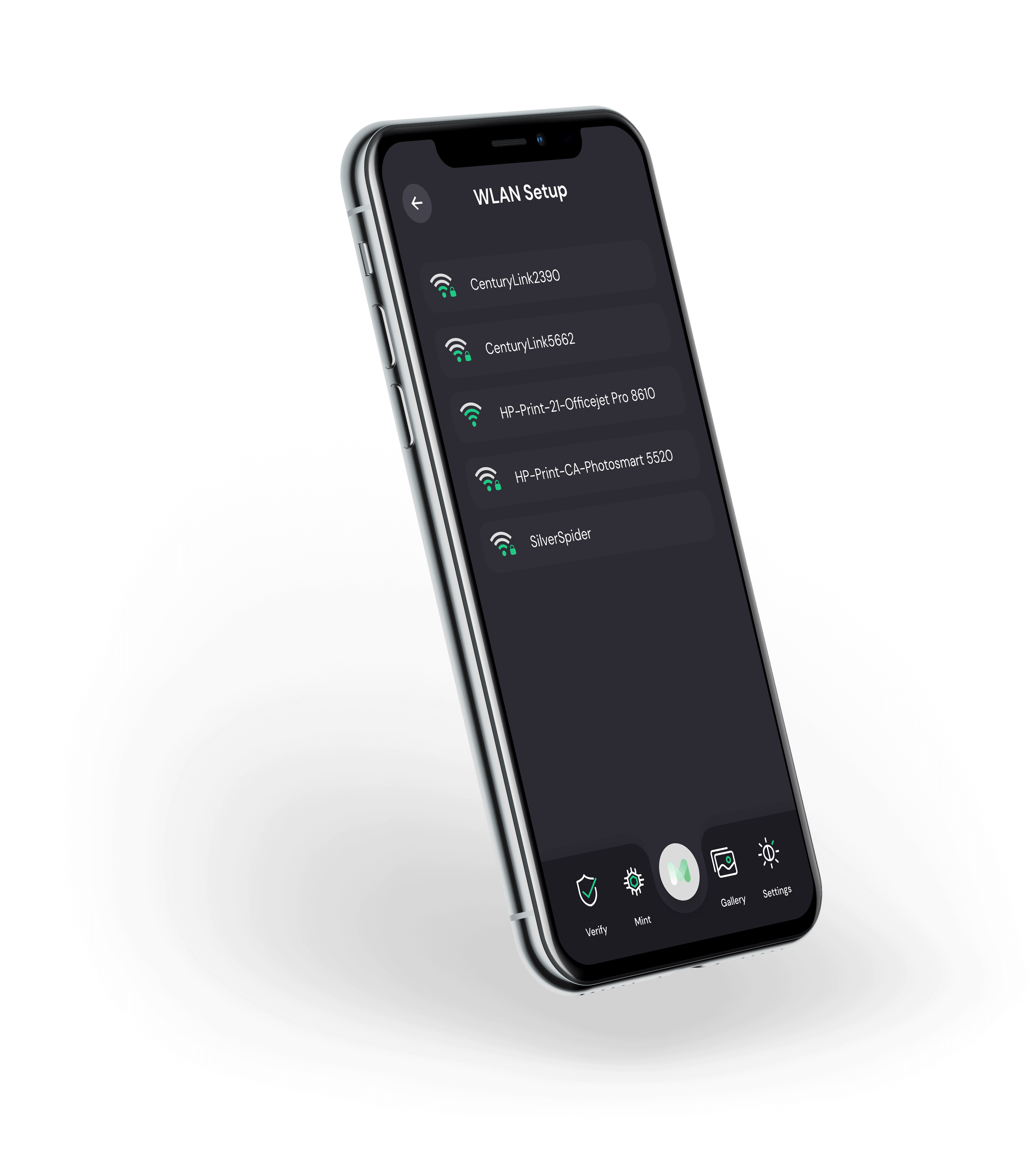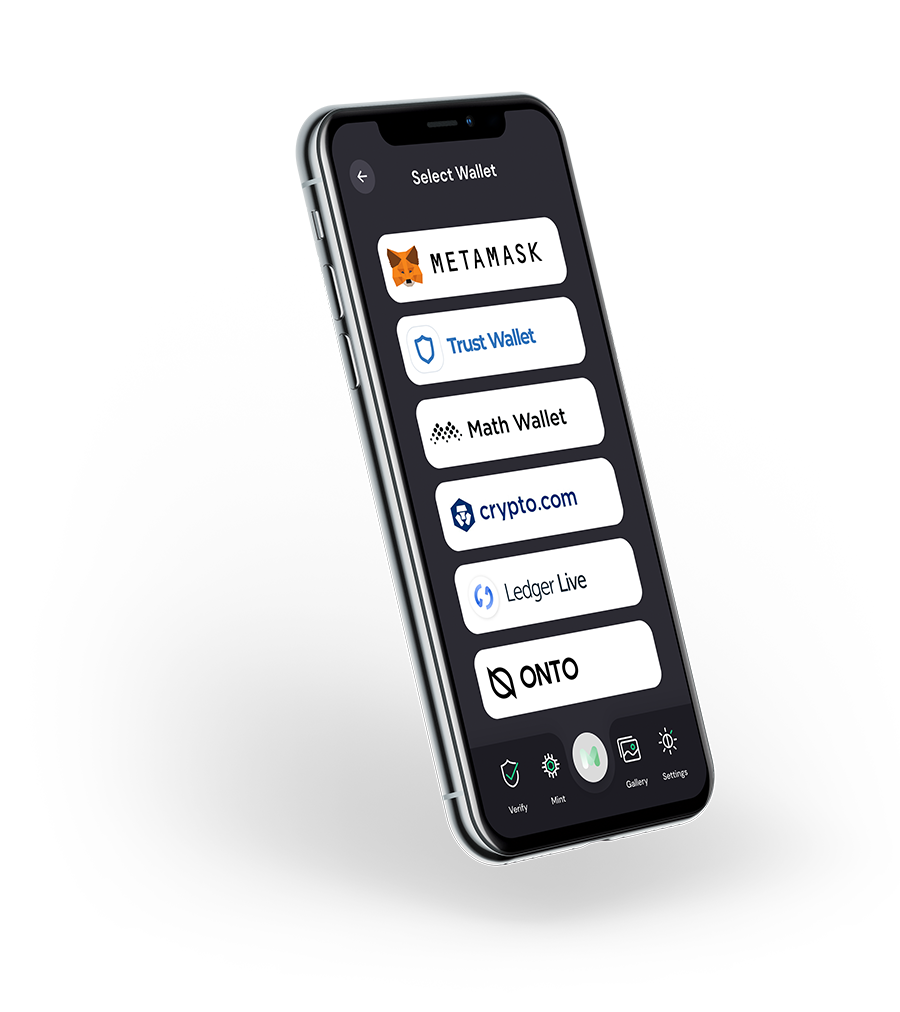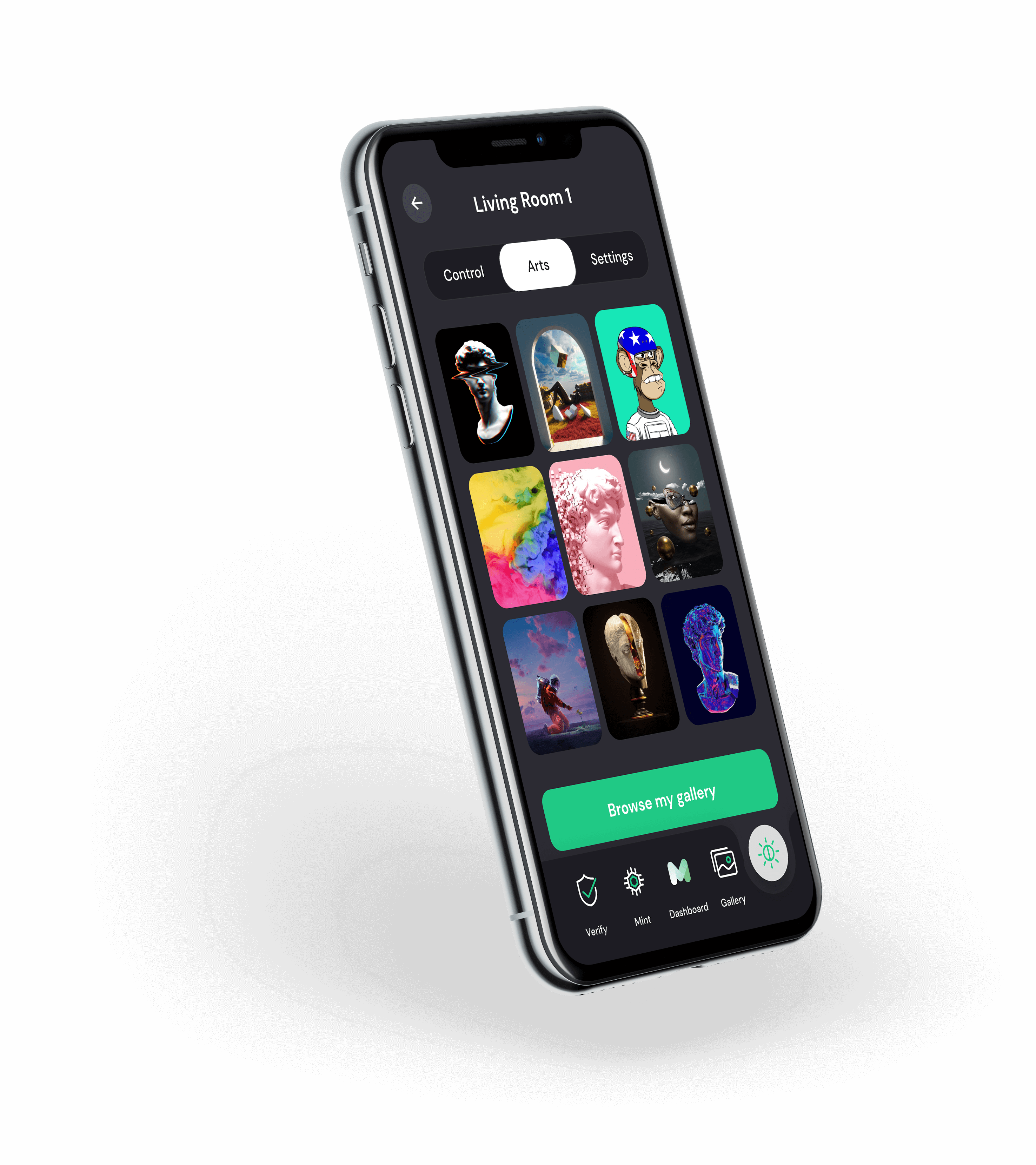 How it works
01
Select the Muse Frame App
Using your frames remote control, select the Muse Frame Application
02
Connect to Wifi
Download the Muse App and connect your Muse Frame to a stable Wifi connection.
03
Sign into your digital wallet
Select and sign into your preferred digital wallet.
04
Showcase your NFTs
Select and instantly showcase your NFT tokens direct from your gallery onto your Muse Frame.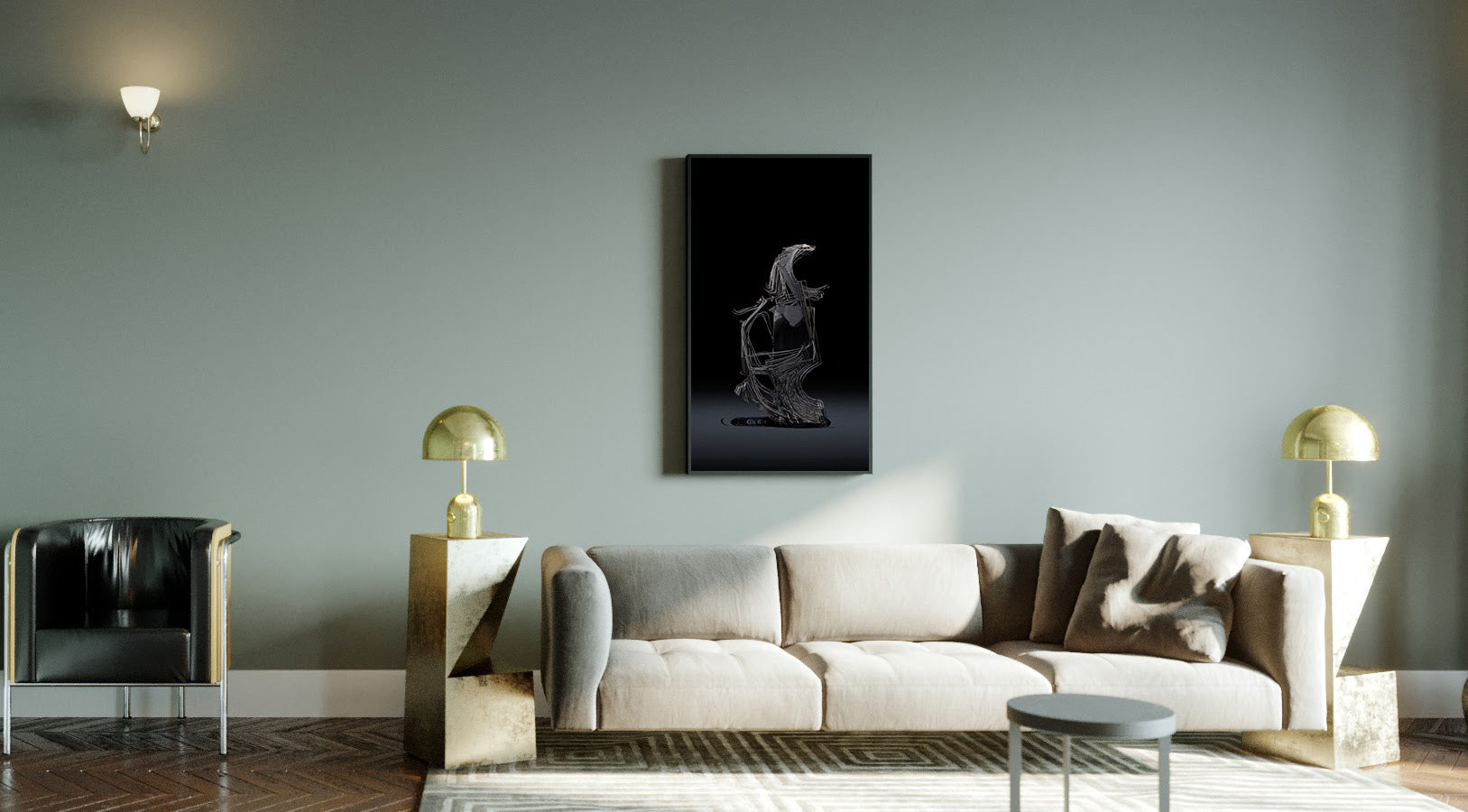 A Futuristic Art Experience
The ultra-thin 1' panel and lightweight frame create an aesthetic piece to match any interior. You have the choice of five different sizes, all with immense clarity.
Buy Now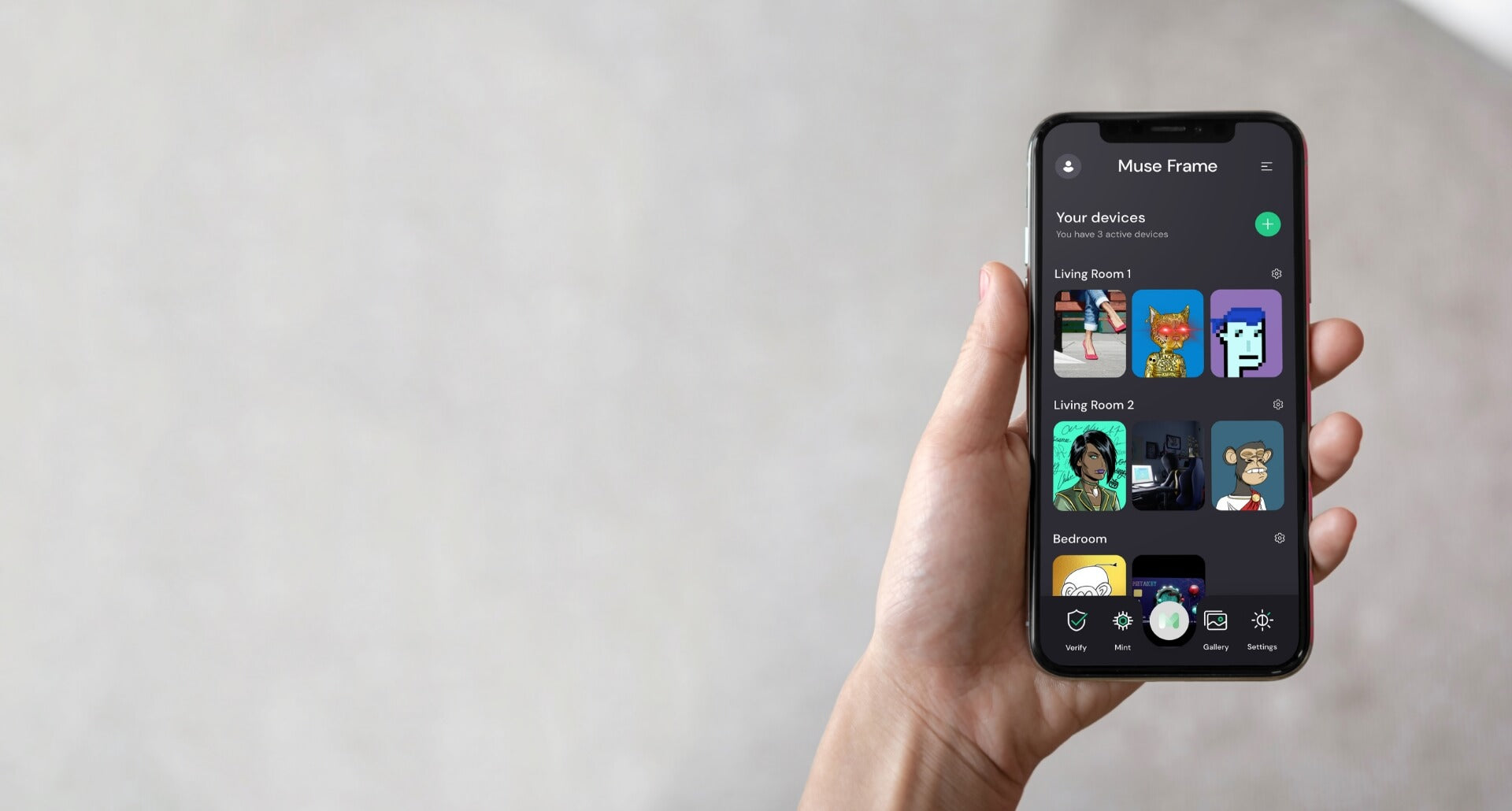 Seamless App Integration
Once connected to your digital wallet, the intelligent Muse App can instantly display your collection, while keeping the token locked securely in your wallet.
Provenance shown on all NFT's. Edit the QR Code on your art to lead viewers to the marketplace of your choice
Secure storage network only imports art asset, while the token stays locked in your wallet
Showcase any image or video from your mobile phone library onto the Muse Frame via the app
Customisable the ratio of your art to fill the entire frame
Scheduled artwork curation & exhibition feature
Buy Now
Unparalleled & Secure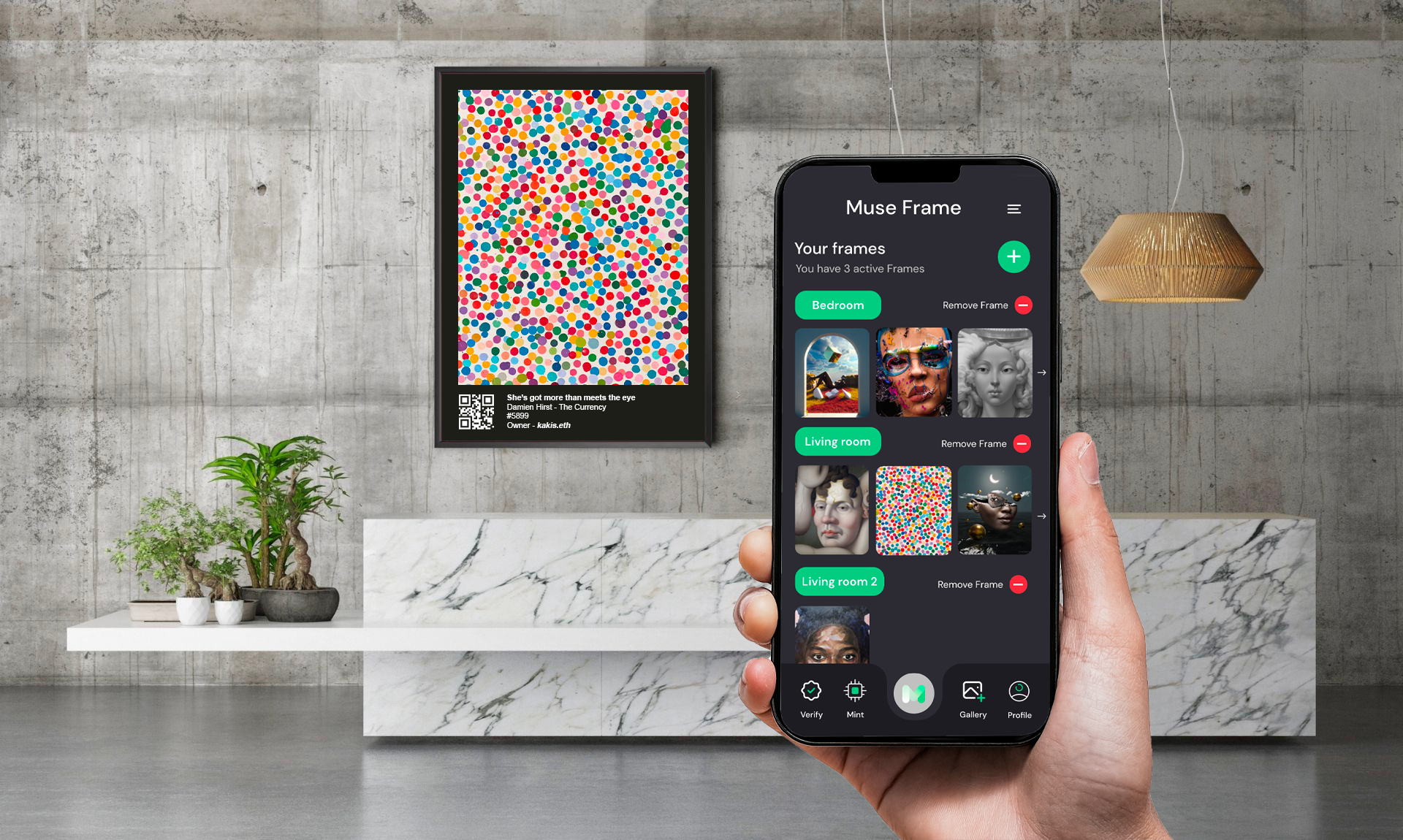 You Don't Always Need an Internet Connection
Once you've added your art to your Muse Gallery and casted it onto your Muse Frame, your art will save locally in the Muse Frames cache. This ensures that if your internet cut outs, or if your phone dies, your Muse Frame will continue to cast your artwork.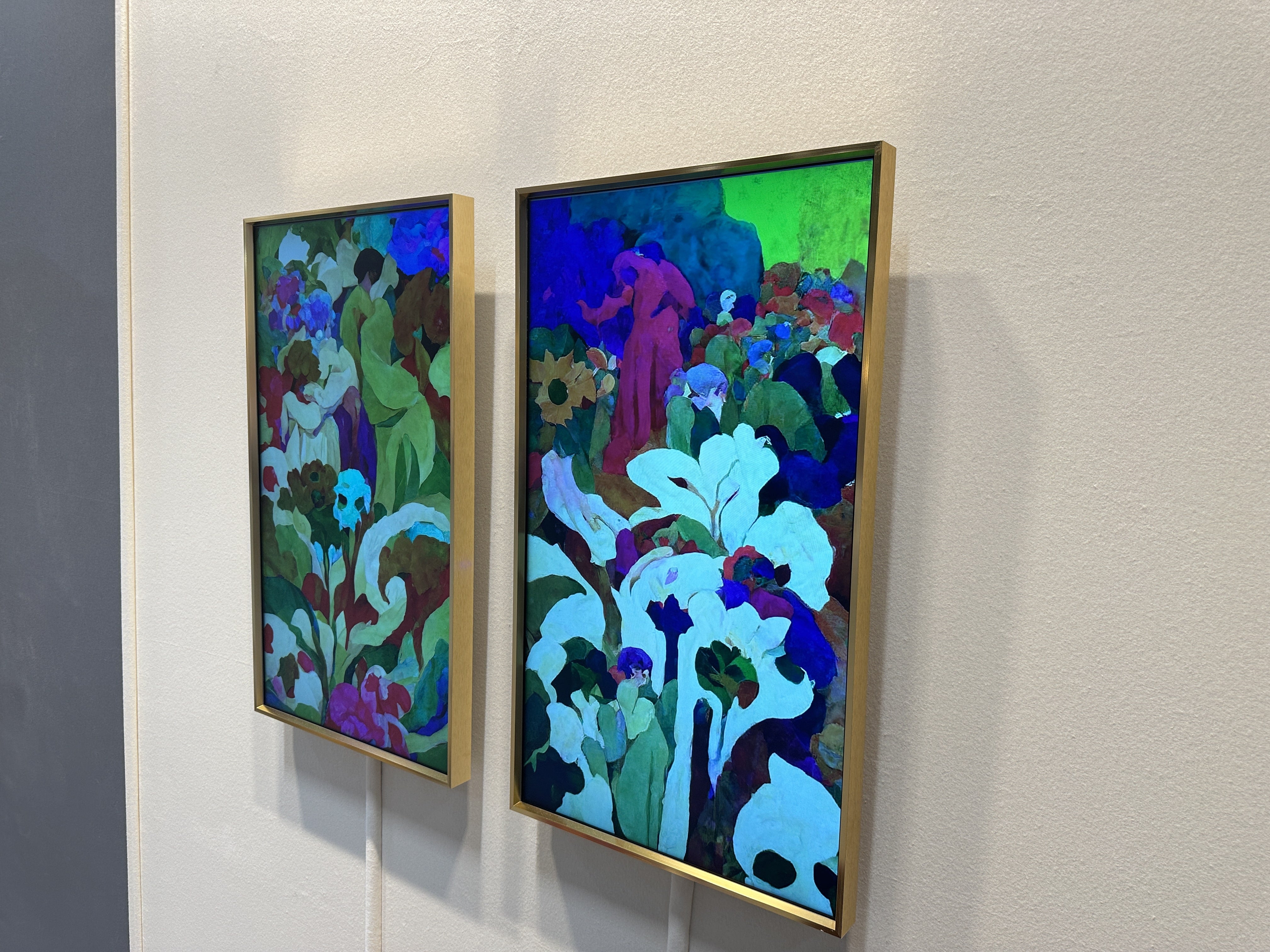 Access a 6000+ Library of Digital Artwork
We've partnered with the best artists and digital art platforms in the industry, to give Muse Frame owners unlimited access to digital art. Muse Frames come with the Sedition Art Stream pre-installed with a complimentary subscription. Access over 6,000 pieces of art by over 1,000 of the best digital artists on the planet.
The Frame is just as Important as the Artwork
The Muse Frames are designed by artists, built and framed in custom aluminium art frames, to give their digital artworks a canvas that is identical to a traditional fine art masterpiece.
Buy Now
Size Matters
Muse Frame is available is a range of different sizes to suit exactly what you need. If you're looking for a size that you don't see on our website, reach out to the team.
Buy Now
Transform any space into a Digital Art Gallery
Muse bridges the gap between the digital and the physical, by showcasing the most compelling digital art in 4K clarity, from your mobile device onto the Muse Frame.
Buy Now